Want to know the best free POS solutions WooCommerce for WooCommerce? There are many point of sale (POS) plugins that enable in-person sales. In this post, we take you through the best free WooCommerce POS plugins that make in-store sales and operations efficient and discuss their pros and cons so you can choose the best option for your business.
What is a WooCommerce POS system and why do you need one?
A WooCommerce point of sale system is an online store management system that allows you to process orders, manage your inventory, create invoices, and sell with more flexibility. WooCommerce POS systems are typically used by online businesses that also want to sell products in person, like retail stores or restaurants.
WooCommerce is a great platform for online stores, used by more than 6 million websites. In fact, over 36% of all online stores are built using WooCommerce. However, it isn't as well-suited to physical stores, lacking essential elements like an option for a physical checkout, support for card readers or barcode scanners, or built-in functionality for printing receipts.
The 5 Best Free WooCommerce POS Solutions
The good news is that the marketplace for WooCommerce POS plugins is vast. But if you need a powerful WooCommerce POS, either for free or at an affordable price, you'll need to dig deeper, passing up solutions that are expensive, unreliable, or not known for providing good support. To help you make an informed choice, we've made a list of the best free WooCommerce POS plugins.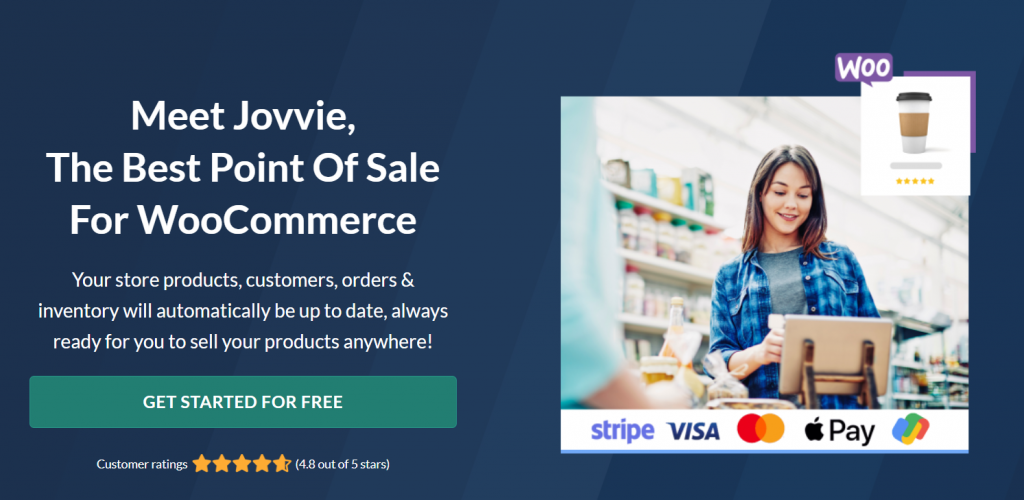 Jovvie is a user-friendly and reliable POS front-end management system. The WooCommerce plugin's comprehensive and customizable interface makes it a great choice for all types and sizes of businesses. Here are just a few of the features which help Jovvie to stand out from the competition:
Stable and modern
Unlike many POS systems that are built using older coding languages, Jovvie is based on REACT, one reason why it has been described as 'the most stable' POS system on the market. You can use Jovvie on any mobile device or PC/Mac through all major browsers as well as the BizSwoop app (iOS and Android), doing away with the need for clunky POS hardware and allowing you to sell anywhere – in-store, online, or on the go.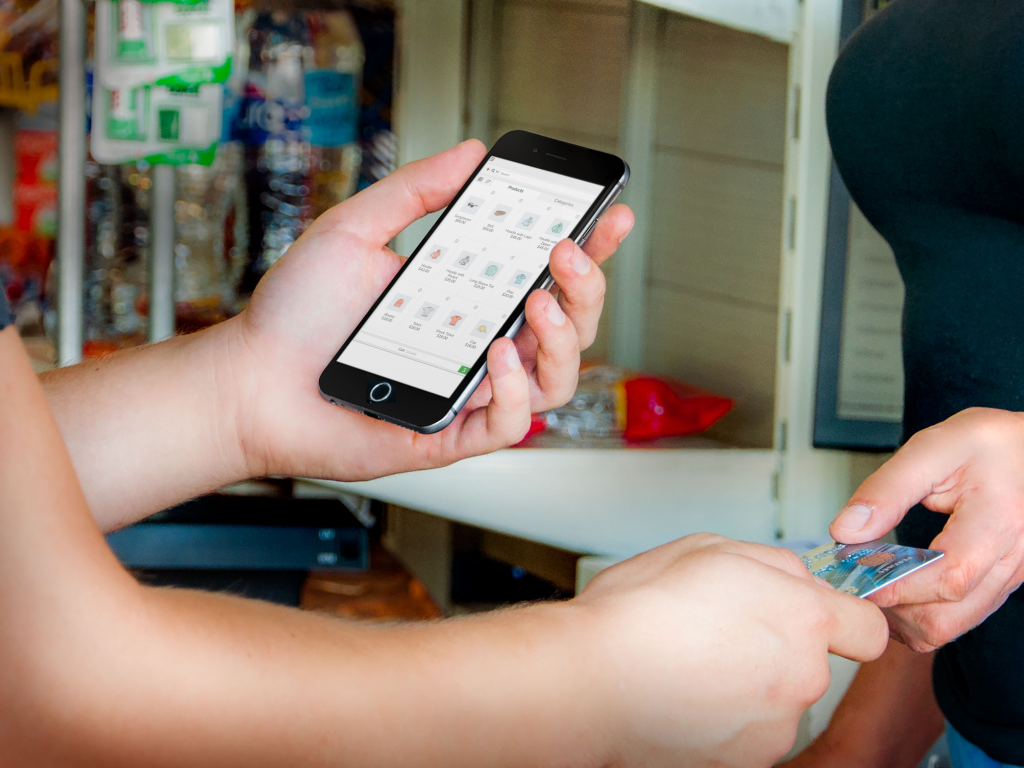 Multiple POS stations
Choosing a free WooCommerce POS solution can have its limitations. For example, many free Woocommerce POS plugins limit the number of users, locations, and checkouts available. This isn't a problem with Jovvie – it lets you set up multiple POS stations at multiple locations. It also syncs all stations automatically. You can set up accounts like cashier, manager, salesperson, and others, and give each role a different level of access, ensuring efficient and secure checkouts. You can even set up a 'kiosk' POS station, which gives your customers the option of a self-service checkout.
Synchronize inventory management
Jovvie syncs with your existing WooCommerce store, meaning you always have an accurate view of live inventory levels across your physical and online stores to inform your decisions on restocking and managing optimal levels of products.
Multiple payment methods
With Jovvie, you can offer a number of payment options to cater to various customer preferences. The POS plugin integrates seamlessly with Stripe Terminal – Jovvie is an official Stripe partner – enabling your in-store customers to pay using their credit and debit cards or digital wallets like Apple Pay and Google Pay. Jovvie also supports cash payments in over 100 currencies, ensuring your business can operate around the world.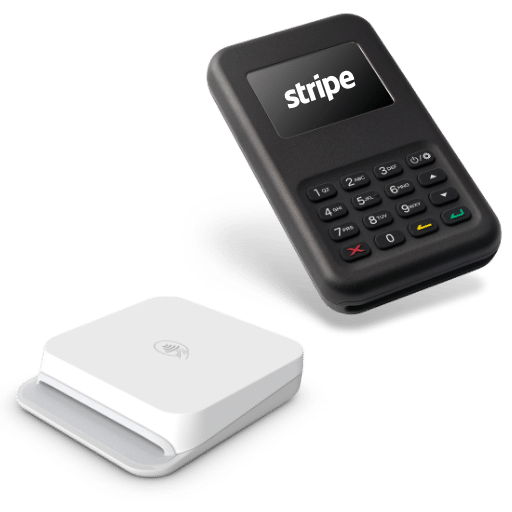 Receipt and invoice printing
Integrating Jovvie with sister product BizPrint adds auto-printing functionality, allowing you to create physical invoices, receipts, packing slips, and other documents on your existing store printers. You can give printed receipts and invoices to customers who request them, and also maintain recent transaction documents as a backup for auditing and tax purposes.
Jovvie comes with a 30-day free trial, during which you can expect full support from the Jovvie team to ensure the plugin is a good fit for your store. It also comes with a 100% no-risk guarantee that you will see benefits to sales or time saving from adding the POS to your store. If you don't see any benefit, you won't be charged.
Pros of Jovvie
Seamless omnichannel inventory management
Flexible payment options
Integrates with existing hardware
Unlimited locations
Cons of Jovvie
While reasonably priced, isn't the cheapest available option 

Oliver POS is a solution to consider when you're interested in a free WooCommerce POS plugin. The web-based POS integrates seamlessly with your WooCommerce store, allows you to create a completely customizable checkout, and also comes with a custom reporting functionality. Its free plan offers unlimited transactions, customers, and products. The solution is amply supported by a dedicated support team, available via email, chat, and phone. However, under the free version, you can add only a single user, location, and register.
Pros of Oliver POS
Quick to install and activate
Intuitive layout with customizable features
In-depth data reports in advanced plan
Multi-lingual options
Extensive customer support
Cons of Oliver POS
More expensive than other POS options, such as WooCommerce POS
doesn't offer an iOS product
Some reviews describe 'clunky hardware'
wePOS is a highly customizable and fast plugin based on the REST API, similar to other WooCommerce POS solutions. Features include outlet and counter management, real-time inventory tracking, and live cart management. It also supports barcode scanners, and you can even make sales offline, with your inventory syncing new sales when you are next connected to the internet. If you want a free WooCommerce POS solution, then wePOS's free plan limits you to one location and only allows you to accept cash payments. To offer card payments, you'll need to level up to one of the paid plans. Prices start at $99/year for a single location with card gateway support.
Pros of WePOS
Offers customizable features
Allows the tracking of inventory in real-time
More affordable than many other POS solutions
Fast response times to customer support queries
Cons of WePOS
Basic core features
Does not include payment gateway integrations
Have to manually select a customer per transaction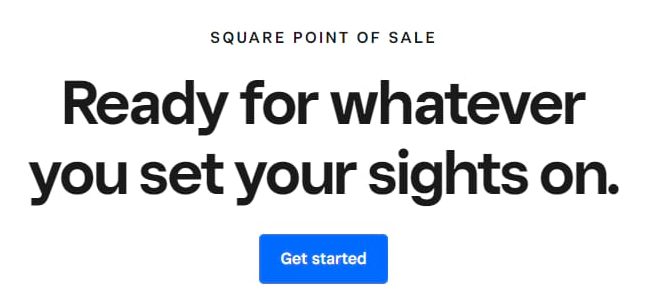 Square Point of Sale accepts credit card, debit card, cash, and contactless payments. It offers advanced yet easy management of product inventory and customer information, and supports the option to save payment details for future transactions. It also offers a team management feature that simplifies scheduling, managing, and paying team members. Square allows you to add a synced online store without having to use coding. However, there have been reports about issues with product syncing between Square and WooCommerce.
Square is a free plugin, but you'll have to account for a transaction fee of 2.6% + $0.10 per transaction. And before you can start setting up your WooCommerce POS for free, you'll need the associated WooCommerce plugin to connect Square to your store.
Pros of Square Point of Sale
Supports multiple payment methods
Lightweight and portable
Easy to set up and use
Easy to accept payments using the phone app
Can add team members to the account
Creates sales reports
Cons of Square Point of Sale
Expensive as you scale
Hidden costs of additional modules
2-star rating on WordPress.org and 3.3 Stars on WooCommerce.com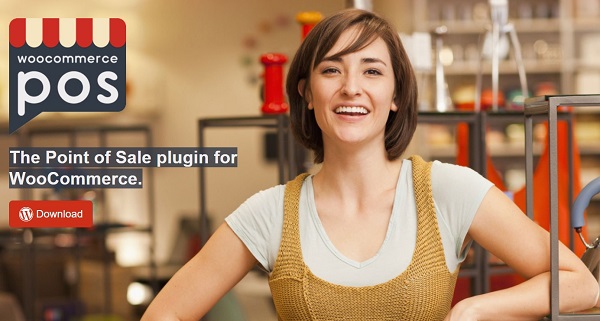 WooCommerce POS by Kilbot is another flexible choice when it comes to point of sale plugins. It allows for easy editing of products, differentiation between online and POS products, and supports barcode scanning. Efficient filtering options allow you to easily search for products, making your checkout process smoother and improving the customer experience. However, you will need to upgrade to the paid version to unlock payment gateway support alongside various other premium features. And while the solution offers handy features, both the free and paid versions have received negative reviews for poor customer support and an unstable user experience.
Pros of Square Point of WooCommerce POS
Automatically syncs the POS with your online store
Offers multi-lingual options
Affordable pro plan ($129 per year)
Easy-to-use interface
Offers POS vs. online sale, cashier, store, and payment reports
Cons of WooCommerce POS
FAQs and support docs are limited
Limited features
Limited options for customization
Benefits of using a WooCommerce POS System
eCommerce stores have strong reasons to branch into in-person sales. Studies show that stores that utilize multiple channels for retail and marketing see a 15–35% increase in average transaction size and a 5–10% increase in loyal customers' profitability. Omni-channel customers – customers who shop through a combination of channels, e.g. in-store and online – can be more valuable than store-only and online-only customers. Studies indicate that they typically spend more per transaction than single-channel customers, and are also up to 23% more likely to offer repeat business.
In-person sales require a robust point of sale system. Here are some key reasons to use a WooCommerce POS:
Manage your inventory better
If you're looking for a WooCommerce POS system, it's likely you are already using WooCommerce for your online store. A WooCommerce POS allows you to sync your inventory with your online store, giving you a more accurate picture of stock levels, ensuring you are always able to fulfill orders and helping you to make better purchasing decisions. By automatically syncing your products across your online and physical stores, a WooCommerce POS system also saves you the time spent creating new products twice – in your POS and in WooCommerce – making your inventory management more efficient.
Increase store efficiency
Implementing a WooCommerce POS will enable you to process orders faster, saving you the time that would otherwise be spent manually entering orders into an online store or taking down customer details over the phone while they place an order. All sales, regardless of whether they are made online, in-store, or – with some WooCommerce POS solutions – on the go, are automatically logged in WooCommerce. You can also save even more time by automating repetitive tasks like creating invoices, managing payments, and sharing order details with customers or staff.
Manage store operations more effectively 
A WooCommerce POS system gives you access to real-time sales and customer data. The insights will help you make better decisions about inventory purchases, marketing and promotions, investments, and the direction your business should take. For example, you can see multi-channel customers' full purchase history to create targeted offers or loyalty programs that bring in more sales and referrals.
Enhance functionality with integrations
The other benefit of a WooCommerce POS system is that you can further increase your POS efficiency and customer experience through native WooCommerce extensions. For example, you can accept payments from customers using their preferred method by integrating with a flexible payment gateway. Or you could add support for barcodes in your physical store by integrating with a barcode scanner. You can even take advantage of integrations with plugins like BizPrint that allow you to auto-print custom, branded invoices, receipts, and more, right at the point of sale. This can help you to make the checkout process more efficient while also improving your brand identity.
How do you set up a WooCommerce POS system using Jovvie?
Setting up a POS system using Jovvie is straightforward. Follow the simple steps laid out in Jovvie's quick start guide to set the plugin up on your store computer, iPad, or phone within minutes.
You can then add payment methods. For example, if you want to integrate with Stripe Terminal, you must first install and activate the WooCommerce Stripe payment gateway plugin. Once activated, the Stripe payment gateway option will be automatically displayed in the Jovvie POS payment options. You can initiate set-up from your WordPress dashboard.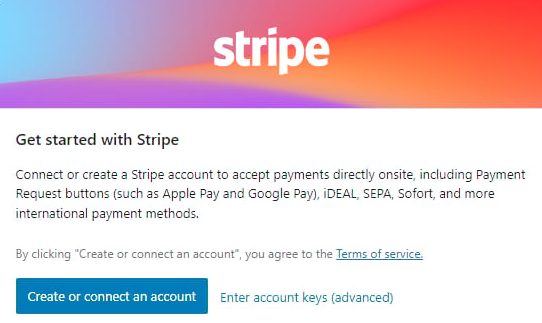 Jovvie also has built-in support for barcode scanning, which is a great way to streamline your customer checkout experience and is also very helpful in inventory management. While Jovvie can't generate barcodes itself, it allows you to store up to three barcode types for a specific product. When you scan the barcodes at checkout, they will be automatically found in the POS, removing the need for your staff to input information manually.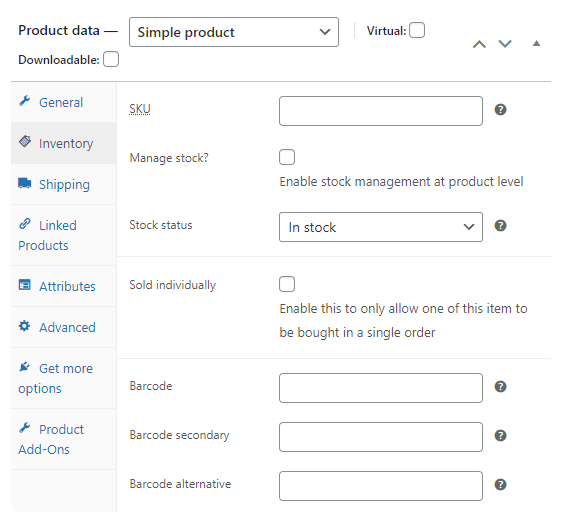 If your products already have barcodes on them, you can connect them to Jovvie in the WooCommerce backend. But if you need to generate barcodes first, you can use a barcode generator plugin, such as A4 Barcode Generator. Jovvie's seamless integration with BizPrint means that you're also covered if you need to print your barcodes – for example if your store offers delivery options and you want to include a barcode for tracking purposes. For this, you'll have to install and activate the plugin, and configure a custom template that includes barcodes. Then, you can use WordPress hooks and filters to connect barcodes generated with the plugin to BizPrint.
There's no need to invest in expensive hardware in order to start scanning barcodes with Jovvie; you can use the camera on your phone as a barcode scanner. If you already have a barcode scanner, Jovvie works with all third-party models. Simply connect via Bluetooth to your iOS and Android device or via either USB or Bluetooth to your desktop/laptop, click the 'barcode search' icon, and scan using the paired barcode reader.
WooCommerce POS for free: Jovvie is the best solution
A WooCommerce POS allows you to conduct in-store sales effectively, get a 360-degree view of online and store inventory, and gain comprehensive insights into customer behaviors. With purposeful integrations, your POS can print invoices, receipts, and barcodes.
Using Jovvie to set up your POS on your desktop, laptop, or any mobile device has many benefits:
Sell anywhere! With 99.5% uptime, you can use Jovvie to make sales online, in-store, or on the go with confidence.
Synchronize your inventory across unlimited POS stations for an accurate, unified view of stock
Integrations with multiple payment processors, including Stripe, as well as thousands of other WordPress plugins
Print invoices, receipts, barcodes, packing slips, and other documents through seamless integration with BizPrint
Jovvie comes with a 30-day free trial, giving you the opportunity to test out these benefits, as well as the wealth of other features that the plugin offers.