If you run an eCommerce store using WooCommerce, you are probably very familiar with payment gateways – third-party service providers that allow you to accept payments on your eCommerce store.
Choosing the best payment gateway isn't always easy. There are dozens of payment gateways with complex pricing and payment processing information to consider. It's hard to know which one is best for your eCommerce store or even what functionality you should look at when making your decision.
This article will look at the factors you need to consider when choosing a payment gateway for your WooCommerce online store. We'll devote special attention to analyzing WooCommerce Payments vs. Stripe, two of the most popular payment gateways on the market. We'll also show you how to set up our top pick with Jovvie, our recommended WooCommerce POS plugin.
How Do You Decide Which WooCommerce Payment Gateway To Use?
So, how do you pick the perfect payment gateway for your WooCommerce store? We've compiled a list of features online businesses should look at before deciding which payment gateway to use.
Ease of Use
One of the deciding factors you need to consider when choosing the right payment gateway is how easy your payment solution will be for you and your customers to use. If you select a payment processor that is easy to set up, you can start selling to customers immediately and avoid frustration down the line. 77% of customers say they would leave an online store without completing a transaction if they encountered an error during the payment process. This just goes to show how important it is to choose a payment gateway that is simple to use and reliable.
Fees and Charges
Virtually all WooCommerce payment gateways will charge transaction fees. Some will also add monthly fees, as part of a subscription, to those costs. Fees and functionality can vary dramatically, and it's worth unpacking the cost in greater detail before choosing your payment processor. For example, a higher transaction fee means that your business will carry higher operating costs. You may have to pass this on to your customers as increased product prices, or your profitability will be impacted.
Always read the fine print. Some transaction fees seem low, but there may be other associated costs. Does the payment gateway charge a setup fee? A monthly subscription fee? Do they require you to purchase expensive hardware for in-person transactions? Make sure that you have the full picture in view, especially if you are a small business or start-up with tight margins.
Availability
Always make sure that the payment gateway you choose is available in all territories where you operate. If your customer base is in Europe, a US-only payment gateway isn't a good choice. Make sure that your payment gateway has extensive availability in multiple countries and regions.
Integration with Your POS System
If you run an online store via WooCommerce, but also have a physical presence (e.g., a brick-and-mortar store, popup store, or market stall), you probably have a WooCommerce POS system of some kind for in-person sales.
Make sure that your payment gateway is compatible with WooCommerce and has its own WooCommerce extension (plugin). A WooCommerce plugin means that the connection between the payment gateway and your WooCommerce store is easier because the plugin can handle everything. This ultimately reduces your setup and maintenance.
However, integration with WooCommerce isn't the only requirement. Your chosen payment gateway has to work with your POS system as well. The best workaround is to choose a flexible WooCommerce POS system that can work with a variety of different payment options. We'll get to that a bit later on in the article.
WooCommerce Payments Vs. Stripe – Which Is Better For Your Store?
WooCommerce Payments and Stripe are two of the most popular payment gateways for WooCommerce stores. The two payment processors have a lot in common – WooCommerce Payments is built using Stripe – but there are still a few crucial differences that will impact your decision.
In this section, we'll take a look at WooCommerce Payments vs. Stripe in greater detail, referencing the criteria for choosing the best payment gateway for your online store explored earlier. In the end, you'll be able to make a decision with greater confidence.
Stripe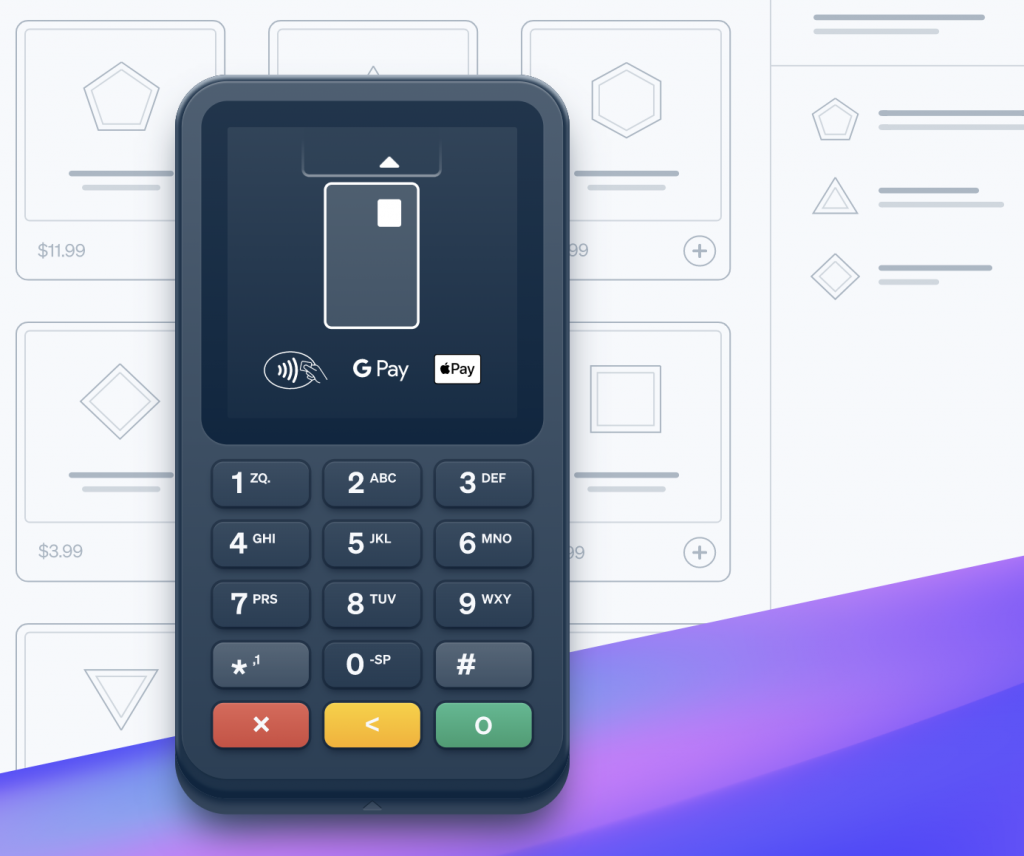 Stripe is a suite of APIs that power online payment processing and eCommerce payment solutions for eCommerce platforms. It's one of the most popular payment gateways on the market because it's simple and intuitive to use and enables you to accept more than a dozen payment methods. Stripe comes with built-in reporting features and can integrate easily with your WooCommerce store via Stripe Terminal.
Let's look at the key features of Stripe and how it matches up with the essential features you should look for in a payment gateway:
Ease of Use: Stripe allows customers to complete transactions without clicking away from your online store to a separate checkout page. By making it easy and intuitive to use, friction is greatly reduced during the checkout process. This can increase your conversion rates for your eCommerce store. Stripe accepts all major payment methods, including debit and credit cards and digital wallets like Google Pay and Apple Pay.
Fees and Charges: Stripe is free to set up and doesn't require a paid subscription, but as with all payment gateways, there are transaction fees to account for. There is a transaction fee of 2.9% plus $0.30 for every successful card charge for local payments. An extra 1% is added for international transactions. Stripe Terminal, which allows you to take in-person payments, is free to set up. The only cost is the card reader (the Stripe Reader M2 in the United States and the BBPOS WisePad 3 elsewhere), retailing for approximately $60. In-person transaction fees are lower, at 2.7% plus $0.05 for every successful physical card transaction.
Availability: Stripe is available in 47 countries, while Stripe Terminal is available in 8 countries, with availability increasing all the time. Stripe accepts payments in 135+ currencies, making it a solid option for online businesses with a global footprint.
Integration with POS System: Stripe Terminal is easy to integrate with your WooCommerce POS system, so you can start taking in-person payments right away. Don't worry about purchasing bulky hardware – Stripe's dedicated card reader accepts both credit cards and debit cards, contactless payments, and leading digital wallets like Apple Pay and Google Pay.
WooCommerce Payments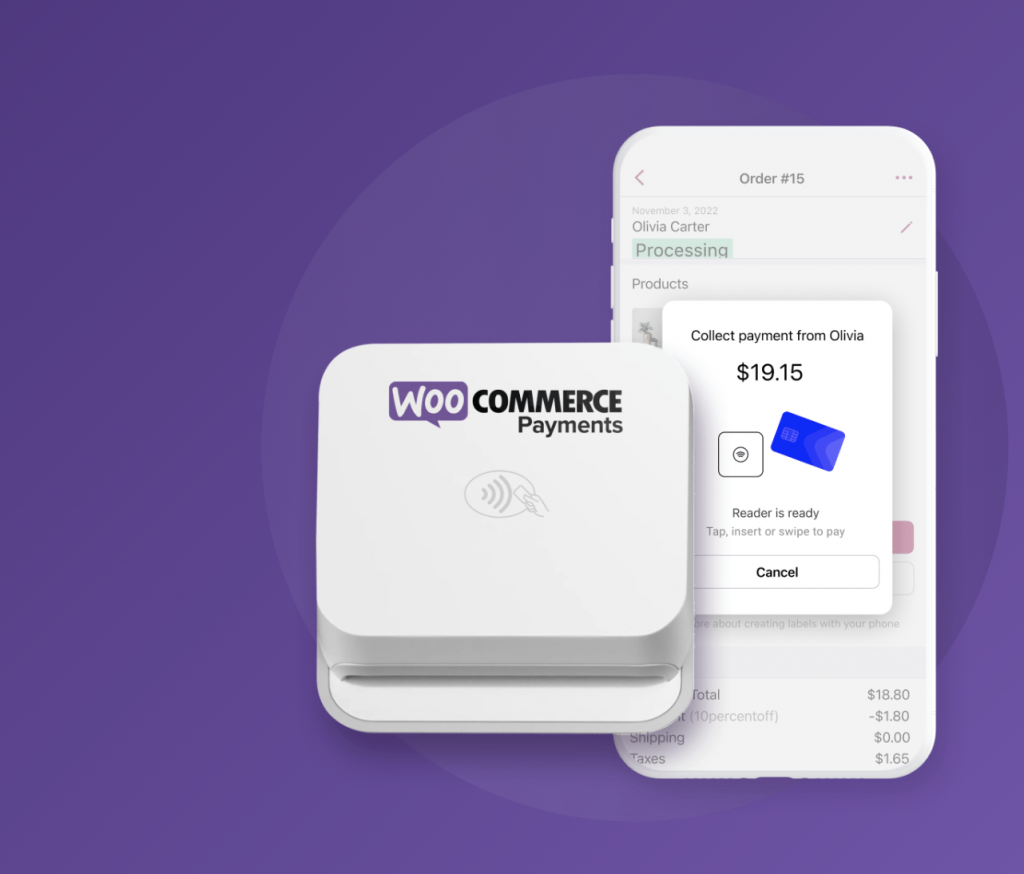 WooCommerce Payments is designed exclusively for WooCommerce and, as a result, offers seamless integration into the platform. As we've mentioned, WooCommerce Payments was built on Stripe and shares many of its features and functionality, but there are a few differences to bear in mind.
Let's look at how WooCommerce Payments stacks up against Stripe:
Ease of Use: WooCommerce Payments lets customers make payments directly on your WooCommerce store, just like Stripe. Your financial data is stored directly within the WooCommerce/WordPress dashboard, which makes it easy to review.
Fees and Charges: Like Stripe, WooCommerce Payments is free to set up. There's no monthly subscription required. There's a transaction fee of 2.9% plus $0.30 for every successful card charge, with 1% added for international transactions – exactly the same charges as Stripe. The in-person transaction fee is slightly lower at 2.6% plus $0.10 per physical card transaction, but on the downside, WooCommerce Payments only supports in-person transactions in the US and Canada.
Availability: WooCommerce Payments is available in 18 countries, giving Stripe the clear edge in terms of availability. Like Stripe, WooCommerce payments accept 135+ currencies.
Integration with POS systems: WooCommerce Payments has robust integration with your online WooCommerce store, but in-person transactions are limited to only the USA and Canada. This does limit its appeal as a solution for stores with both an online and in-person presence.
WooCommerce Payments vs. Stripe: Our verdict
From a closer look at WooCommerce Payments vs. Stripe, it's clear that both payment gateways offer robust solutions for payment processing via your online store.
However, Stripe has a clear advantage in terms of availability, particularly when it comes to in-person payments. WooCommerce Payments has a slight advantage when it comes to WooCommerce integration because it's the only payment gateway native to the platform itself. That being said, Stripe works seamlessly with WooCommerce, so it shouldn't factor into your decision.
So, in terms of the WooCommerce Payments vs. Stripe debate, which one is better? If you are an omnichannel store with an online eCommerce component as well as in-person sales, Stripe has the edge over WooCommerce Payments.
It's incredibly easy to set up Stripe Terminal for in-person payments, especially if you use our recommended WooCommerce POS system, Jovvie.
How to set up Stripe Terminal with Jovvie POS
Jovvie is a comprehensive WooCommerce POS plugin that sits directly within your WordPress dashboard. By using Jovvie in conjunction with Stripe Terminal, you can unify and simplify your online and offline transactions and inventory data in a single place.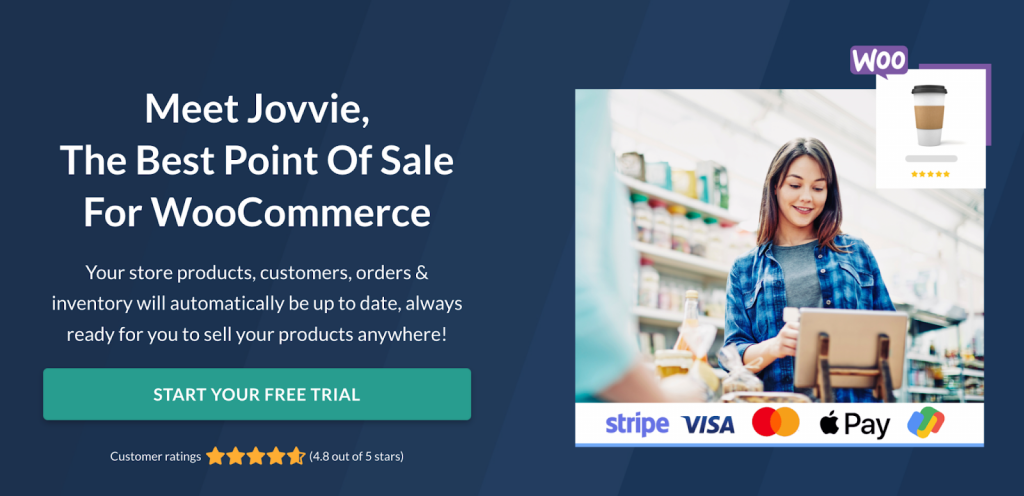 Jovvie doesn't charge any additional fees for taking card payments with WooCommerce payment gateways like Stripe Terminal. You can use Jovvie to create a complete POS system for your physical store or restaurant; Jovvie offers support for everything from barcode scanning to coupons, tips, and order notes.
Here are just a few of Jovvie's stand-out features:
Payment options: Jovvie is an official Stripe partner and is fully compatible with both the Stripe Reader M2 and BBPOS WisePad 3 card readers. Using Jovvie, you can easily accept payments via credit and debit cards, contactless payments, and digital wallets, but also less traditional payment methods like gift cards and checks. Don't worry; if you want to use a different payment gateway, you're not tied to Stripe Terminal. Jovvie also works with the contactless reader from Square, as well as a number of external card readers.
Inventory synchronization: Jovvie allows you to automatically sync your inventory between your physical and online stores, giving you a complete, simple, and accurate view of your available stock. This enables a far better customer experience and lets you keep an eye on which products are selling (and which aren't), so you can make better restocking decisions.
Works flexibly with your existing devices: Jovvie doesn't require any dedicated POS hardware to get started. You can sell from your iPad or phone (iOS and Android) using the dedicated app from BizSwoop or using a laptop or computer with any of the most popular browsers. You can set up and start selling quickly and sell anywhere with internet connectivity. You can even scan barcodes directly from your phone or connect any third-party barcode scanner via BlueTooth or USB. You don't need to purchase expensive equipment to print receipts or invoices either. Jovvie integrates with BizPrint, also developed by BizSwoop, which allows you to automatically print receipts and other order fulfillment documents in near real-time as soon as an order is placed. BizPrint works with all major printer models, including thermal printers.
Convinced? Let's look at how you can set up Stripe Terminal with Jovvie. It's very straightforward, and you'll be up and running with just a few steps:
1. Download and install Jovvie. Then, follow the quick-start guide to get it set up on your chosen device(s). Make sure that you have the WooCommerce Stripe Payment Gateway plugin installed.
2. Navigate to POS > Settings > Gateways in the WordPress admin dashboard and enable POS Stripe Terminal as a payment gateway.

3. Enter the app server settings in the BizSwoop app.
4. Navigate to WooCommerce > Settings > Advanced > REST API. Click "Add Key". Generate a key as per the following settings:
Description: Stripe Terminal
Permissions: Read/Write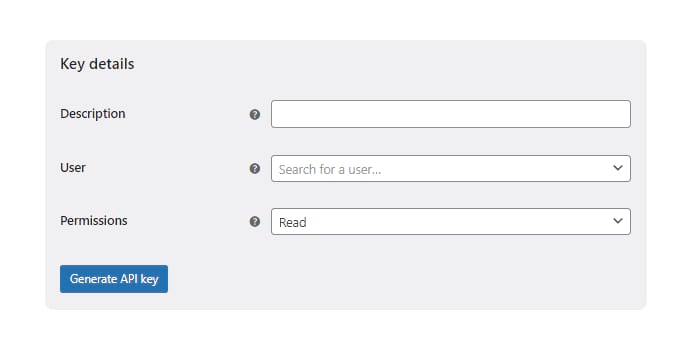 5. Next, copy and paste the API Consumer Key and API Consumer Secret into the BizSwoop app.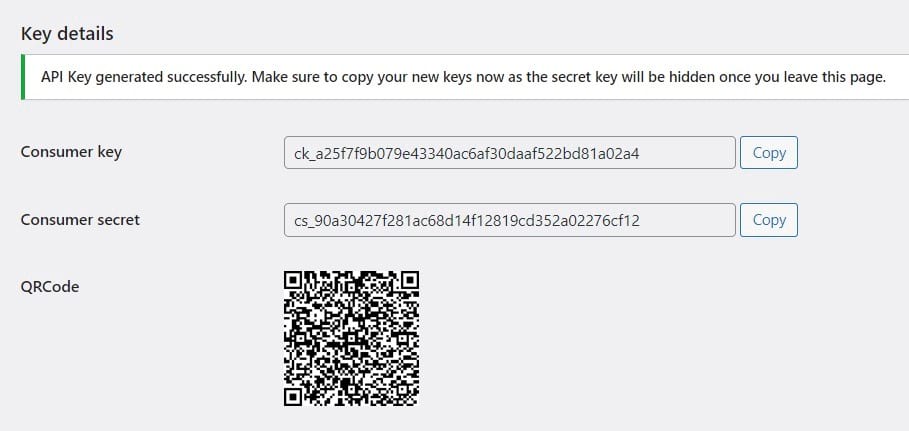 6. Enable the Credit Card Gateway on the BizSwoop app, set the provider as Stripe Terminal, and set the Stripe Terminal Device as the connection type.
7. Add a location ID, which is generated in your Stripe Dashboard when you create a new address location. Copy and paste the location ID back into the BizSwoop app.
That's it! You're now ready to start accepting payments through Jovvie using Stripe Terminal, but if you have any questions, get in touch with Jovvie Support for advice or troubleshooting.
Make payment processing easy with Jovvie and Stripe Terminal
Choosing the right payment gateway for your WooCommerce store is critically important. Choose the wrong payment gateway, and you'll be settled paying exorbitant fees or dealing with a frustrating payment processor that's hard to set up and operate (or, worst of all, unavailable).
The right payment gateway offers low fees, easy setup, and is readily available in multiple territories. If you are a multichannel business that operates both off- and online, integration with your POS is non-negotiable as well.
We feel that Stripe is the best choice when it comes to payment gateways. It is widely available across the globe, easy to use, and the transaction fees are low. Best of all, it works seamlessly with your WooCommerce POS via Stripe Terminal.
We highly recommend using Jovvie in conjunction with Stripe Terminal. The two systems are closely integrated, but Jovvie also comes with a number of great features and additional functionality, including the ability to sync your inventory and sell anywhere on a wide range of devices. This means you can get started with Jovvie right away with no need to invest in expensive hardware – it even supports barcode scanning through your phone and receipt printing capabilities through integration with BizPrint.
Best of all, you can now try Jovvie out with a free 30-day trial. Sign up today and find out how Jovvie can work with Stripe Terminal to streamline your WooCommerce store's payments, both online and in-person.