Thinking about setting up a WooCommerce point of sale (POS) system, but worried about what extra hardware you'll need? A WooCommerce POS system can be a great way to expand your online eCommerce store into selling products in person, but it can be difficult to understand exactly what external hardware you will need to get started. In this post, we'll discuss the different types of hardware you might need when setting up a WooCommerce POS system and show you how they integrate with Jovvie, one of the best WooCommerce POS solutions available.
What is a WooCommerce POS system and why should you use one?
A WooCommerce POS system allows you as the store owner to integrate your physical store with your online WooCommerce store. It enables you to manage your inventory, process orders, and accept payments all from one place.
WooCommerce POS systems are ideal for businesses that have an online presence but want to sell products in person as well, whether this is from a physical retail store or on the go at events such as craft fairs and farmers' markets.
Using a WooCommerce POS system for in-person sales ensures that your product inventory in your physical and online stores is always synchronized. It avoids the need for manual entry of orders, improves inventory management, and helps you make more informed decisions about restocking as you always have a clear picture of product availability.
What WooCommerce POS hardware do I need?
There are various types of hardware that you might need when setting up a WooCommerce POS system for your physical store, but this will depend on which plugin you use. We're going to use the example of Jovvie, as it is a very lightweight plugin that doesn't require lots of additional hardware to work, meaning you can start selling either in-store or on the go much faster.
Checkout hardware
The majority of WooCommerce POS solutions are cloud-based, meaning they will function without the need for external POS hardware like a physical checkout terminal. However, you can't guarantee that your chosen POS plugin will integrate well with your existing devices.
Jovvie really shines in this area – you can load it on any laptop or computer browser, and the dedicated apps for both iOS and Android mean that the WooCommerce POS plugin works seamlessly with any mobile device (phone or tablet) as well. It makes Jovvie a flexible solution for selling both in-store and on the go, and frees you from the need to invest in any expensive hardware before you can start selling.
Card reader
If you want to accept card or device payments, you will need some form of physical card reader that integrates with your chosen POS system. Jovvie integrates natively with Stripe Terminal, the physical payment solution of leading payment processor Stripe; in fact, Jovvie is an official Stripe partner. This allows you to easily accept credit and debit card payments (contactless and chip-and-pin), as well as payments from virtual wallets like Apple Pay and Google Pay.
The hardware you use with Stripe Terminal varies by location: in the United States you would use the Stripe M2 reader; elsewhere the BBPOS WisePad 3 is used instead. Regardless of location, Stripe charges a 2.7% transaction fee plus a $0.05 fee per transaction. Jovvie does not charge any extra fees to use Stripe Terminal.
As well as native integration with Stripe, Jovvie has compatibility with the contactless reader from Square, and even supports payments from external readers, meaning if you have a card reader already, you can avoid purchasing new hardware. If you are using an external card reader, you'll just need to take the payment as normal and log the transaction ID into the POS. This will map the transaction to the specific WooCommerce order. The downside of this solution is that you will need to manually input transaction IDs each time a payment is made.
Jovvie even offers the option to accept card payments without the use of a card reader using its 'Pay by WC' feature, which allows you to use any WooCommerce-compatible payment gateway to process payments at the physical checkout. Merchants can directly input card details into the POS, removing the need for a physical card reader. This is a less efficient solution for busier stores, but for smaller businesses that make limited in-person sales, this could avoid the need to invest in additional hardware.
Barcode scanner
Providing barcode scanning functionality can make the checkout process at your WooCommerce store more efficient, reducing the time taken to input products into each order and improving the overall customer experience. For this, you'll need your POS system to support barcode scanning, and a device to scan barcodes.
Jovvie's barcode functionality is built right into the POS plugin. The plugin doesn't generate barcodes itself – for that, you'll need a WooCommerce barcode generator plugin if your products don't already have barcodes. However, it can store up to three barcodes per product and supports both 1D and 2D barcode types.
The WooCommerce POS hardware for barcode scanning is quite simply the camera on your phone/tablet. Jovvie also supports all third-party party barcode scanners to connect via Bluetooth with iOS and Android. If you're using a desktop/laptop, you can connect your barcode scanner via USB or Bluetooth.
Printer
Being able to print receipts or orders directly at the POS can make checkouts at your WooCommerce store faster. Many customers prefer to have a printed receipt as proof of purchase, or for bookkeeping/accounting purposes. A printer is useful WooCommerce POS hardware to enable receipt printing functionality.
WooCommerce doesn't offer a built-in solution for printing receipts or other documents, so to add this functionality to your POS, you'll need a plugin. Our recommendation is BizPrint – a flexible printing solution that lets you auto-print receipts, orders, and more right at the POS. And it integrates tightly with Jovvie.
BizPrint is compatible with all models of printers, so you can be confident that your existing hardware will work with the plugin. However, if you want to invest in a thermal printer – the industry standard for printing high volumes of receipts or orders – you'll be happy to know that BizPrint integrates with all of the major thermal printer models too.
How do I integrate my WooCommerce POS system with hardware?
In this section, we will explain how to (a) create your mobile (iPad) POS using Jovvie, (b) configure payment options using Stripe Terminal, and (c) integrate with the WooCommerce POS hardware you wish to use – in this case, printers and barcode scanners.
Install and Configure Jovvie
Jovvie is available as a self-hosted plugin and a cloud-hosted service. Purchase your Jovvie license, and follow these steps to set up your WooCommerce POS system on your iPad using Jovvie. The quick-start guide is only a few, simple steps.
1. Get the plugins
Download the Point of Sale API connector plugin and (if you've opted for the self-hosted version of Jovvie) the Point of Sale WP UI self-hosted plugin.
2. Install the plugins
On your WordPress dashboard, go to 'Plugins' and upload the plugins you've downloaded. Complete installation and activation.
3. Enable cloud or self-hosting
Jovvie Cloud will enable your cloud connection, while self-hosting will enable your self-hosted connection. The cloud version is backed by reliable hosting and ensures real-time inventory synchronization across your storefronts. With self-hosted also, inventory sync is seamless even for larger orders so long as you have a capable hosting service.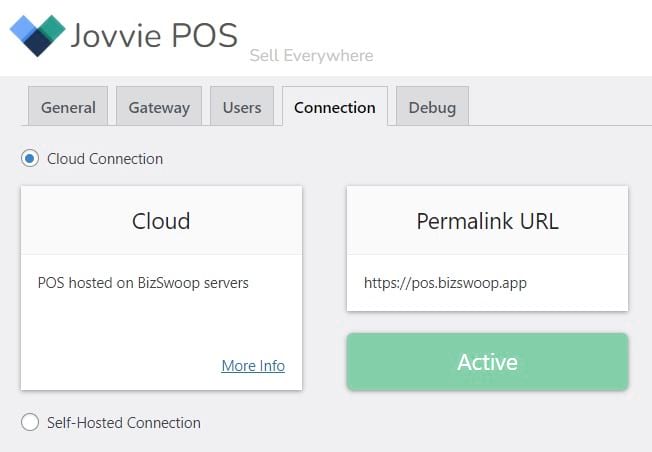 4. Connect your iPad
Connect your iPad (or Android device) with the BizSwoop app. Note that you can also use the POS plugin on your Chrome, Firefox, Safari, Edge, or Opera browser.
5. Sync inventory and customer data
All your products, managers, cashiers, and WooCommerce store settings will be imported and synchronized automatically. Every time a purchase is made on your online store or POS device, the inventory will be automatically updated across all your shopfronts. When you add a new customer, their details will reflect on both storefronts as well.
Set up POS integration with Stripe Terminal
After you have your POS system up and running, you can add payment methods. If you want to integrate with Stripe Terminal, for example, you must first install and activate the WooCommerce Stripe payment gateway plugin. Once activated, the Stripe payment gateway option will be automatically displayed in the Jovvie POS payment options. You can then set it up on your WordPress dashboard.
1. After setup is complete, go to POS > Settings > Gateways in the WordPress admin dashboard.
2. Enable 'POS Stripe Terminal' as a payment gateway.

3. Open the BizSwoop app, go to settings and enter the App Server Settings:
The Default POS Station should be as follows: yoururl.com/pos
Custom stations should use the ID of the station, for example, yoururl.com/pos/[id]
The API Server URL should be: yoururl.com
4. Next, navigate to WooCommerce > Settings > Advanced > REST API. Add Key. Generate a key as per the following settings:
Description: Stripe Terminal
Permissions: Read/Write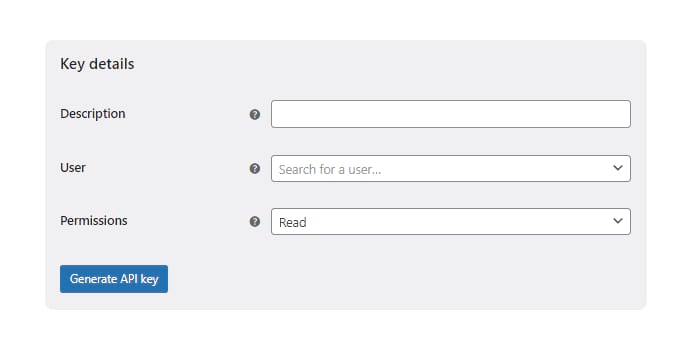 5. Copy and paste the API Consumer Key and API Consumer Secret into the BizSwoop app.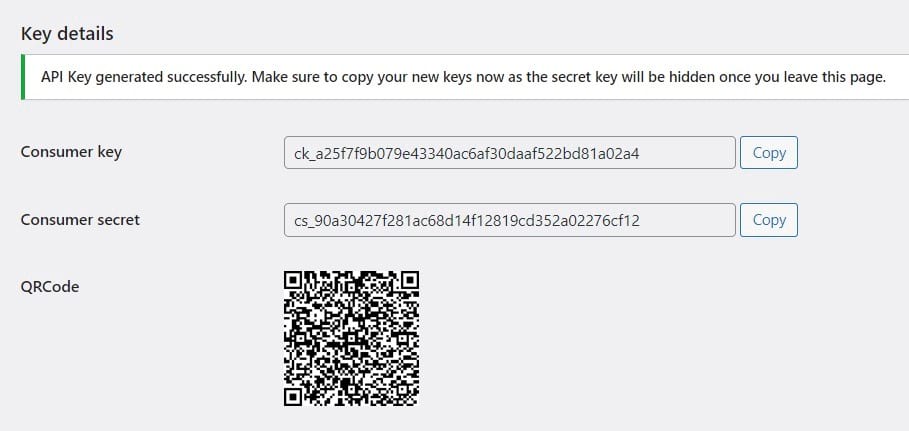 6. Enable the Credit Card Gateway on the BizSwoop app, set the provider as Stripe Terminal, and set the Stripe Terminal Device as the connection type.
7. Finally, add a location ID, which is generated in your Stripe Dashboard when you create a new address location. Copy and paste the location ID back into the BizSwoop app.
8. POS Stripe Terminal will now show as an option in your POS interface.
Integration with barcode scanners
While Jovvie can't generate barcodes itself, it allows you to store up to three barcode types for a specific product. When you scan the barcodes at checkout, they will be found in the POS.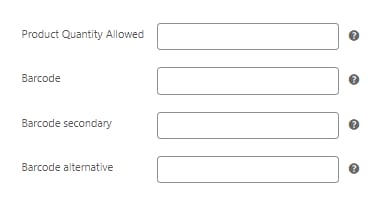 If your products already have barcodes on them, you can connect them to Jovvie in the WooCommerce backend. But if you need to generate barcodes first, you can use the A4 Barcode Generator plugin. With BizPrint integration, you can then start printing the barcodes. Install and activate the plugin, and configure a custom template that includes barcodes. Use WordPress hooks and filters to connect barcodes generated with the plugin to BizPrint.
You can use the camera on your phone as a barcode scanner. Alternatively, you can use any third-party barcode scanner to connect via Bluetooth to your iOS and Android device, or via either USB or Bluetooth to your desktop/laptop. Simply click the 'barcode search' icon and scan using the paired barcode reader.
Printer integration for auto-printing receipts
Direct integration of Jovvie with BizPrint brings auto-printing functionality to your WooCommerce POS. Follow these steps to start printing order receipts at your mobile POS.
1. Install and activate BizPrint using the quick-start guide.
2. Add the printer that will print the receipts.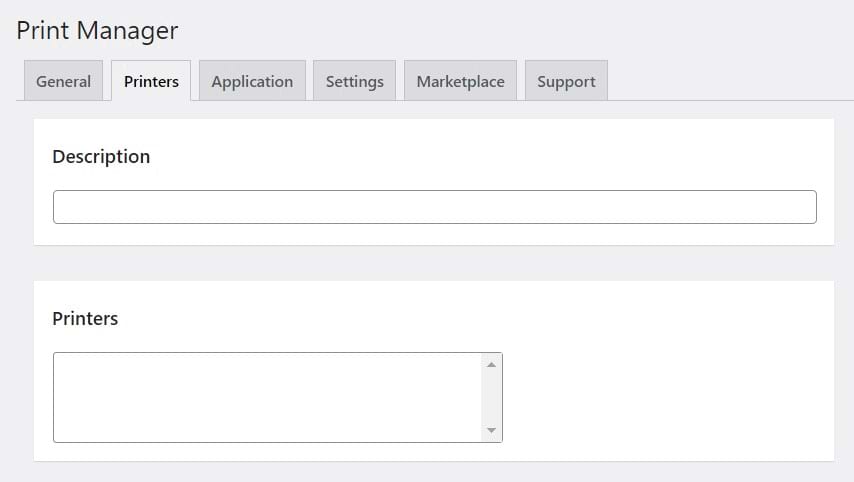 3. Select the order receipt template.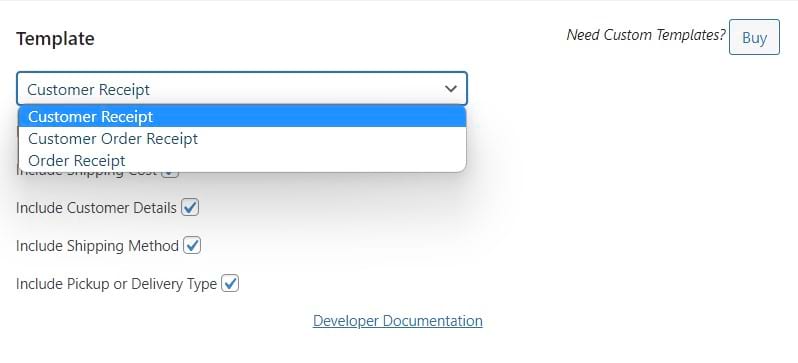 4. After receiving an order at your POS, print receipts automatically to hand over to the waiting customer.
Create a fully operational point of sale with WooCommerce POS hardware
A WooCommerce POS system gives you the option to sell in person and create additional revenue streams for your business. Using the POS system, you can keep your orders, customers, purchases, and inventory synchronized in one place. You will have an easy way to track inventory and avoid overselling. You can gain insights into product performance, omnichannel customers, and more.
WooCommerce POS hardware allows you to conduct in-person sales efficiently. There are different kinds of hardware you might need to use with your WooCommerce POS system, the most important being: 
Checkout hardware
Card reader
Barcode scanner
Printer
Your POS system must integrate effectively with these hardware components. It's important that your POS software and hardware work together to enable smooth and quick operations. Jovvie feels like a natural extension of WooCommerce and WordPress. Connecting your WooCommerce store to the plugin takes just a few seconds. You can use Jovvie with your current payment processor and WooCommerce POS hardware, saving money on buying new POS hardware.
As a lightweight, reliable, and user-friendly WooCommerce POS plugin, Jovvie has attracted the patronage of over 25,000 businesses. You can install, activate, and configure the plugin to your unique needs with limited or no technical experience.
Take advantage of Jovvie's 30-day free trial, during which you'll have full access to the dedicated support team.